Technical Director for United States Youth Soccer
United States Soccer Federation [USSF] National Staff Instructor.
Former Director of Coaching for the Louisiana Soccer Association.
Holds USSF "A" License
Holds USSF National Youth License
Holds USSF Goalkeeping License.
Holds National Soccer Coaches Association of America [NSCAA] Premier Diploma
Preliminary Badge – The F.A.
Author of Coaching Youth Soccer.

Director of Coaching Alabama Youth Soccer Association
United States Soccer Federation [USSF] National Instructor
National Soccer Coaches Association of America [NSCAA] National Instructor
United States Youth Soccer Association Staff Coach – Olympic Development Program Region III
Former Assistant Coach New England Revolution, Major League Soccer
National Teams Staff Coach – Bermuda Football Association
USSF "A" License
USSF National Youth License
NSCAA Premier Diploma
Canadian Soccer Association – A License
FIFA – International Academy Levels I & II
FIFA – Olympic Solidarity Course FIFA – Youth Coaching Course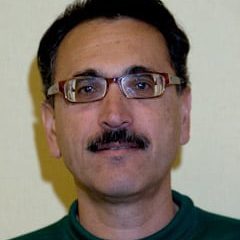 Technical Director of Coaching Georgia Soccer Association
Longest serving Director of Coaching in Region III
Former Course Instructor for the Ontario Soccer Assn - Canada
Former  Assistant Coach with the Canada Provincial U17 and U19 Teams
US Soccer Instructional Staff, 1997 – present
US Youth Soccer ODP Region III Staff Coach, 1993 – present
Author of the book 'The Complete Guide to Coaching Soccer Systems & Tactics'
Holds United States Soccer Federation [USSF] 'A' License
Holds USSF National Youth License
Holds National Soccer Coaches Assn of America [NSCAA] Premier Diploma
FIFA's Olympic Solidarity Coaching Course in Winnipeg, Canada, July 1990
FIFA Futuro Course, Casa Grande, AZ October 2010

Former Nigeria Women National team Player- The Super Falcons
Represented Nigeria in four (4) FIFA Women World Cup and one Olympic { All as Captain}
Nigeria most capped player - 13 yrs as National Team Captain
Led Nigeria Women National Team to Three (3) Africa Nations Cup Win
The first African female Player inducted into the United Soccer League (USL) Women's Soccer Hall of Fame
Fourth in the voting for the top African Women's Player of the 20th Century by the Confederation of African Football (CAF)
Head Coach/ Girls Co-Director Junior Academy Program- Beach FC travel soccer
Holds NSCAA National Diploma
Holds USSF National Youth License

Dr. Babatunde Terry Eguaoje
Founder/CEO FCAAN
Technical Director of Mississippi Soccer Association
United States Youth Soccer National Staff Instructor
United States Soccer Federation [USSF] National Staff Instructor
Holds USSF "A" License
Holds USSF National Youth License
Holds USSF Goalkeeping License
Holds National Soccer Coaches Association of America [NSCAA] Goalkeeping License
Holds NSCAA Premier Diploma
UEFA "A" Badge – in process
Author of "Bridging the Gender Gap in Sports Leadership: An Evaluation of Female Soccer Coaches

Former Head Coach Nigeria Men's National Team – Super Eagles
Former Head Coach of Nigeria U20 and Olympic U23 Team
Was finalist in both FIFA U20 World Cup and Olympic Games
Former Nigeria National Team [Super Eagles] Player
Holds United States Soccer Federation [USSF] "B" License

Executive Director South Carolina Youth Soccer Association.
National Soccer Coaches Association of America [NSCAA] National Staff Instructor
Former Nigeria National Team Player.
Former Nigeria Women's National Team Coach.
Has been to FIFA World Cup both as a Player and Coach
Holds United States Soccer Federation [USSF] "B" License
Holds NSCAA Advance National
Holds UEFA "A" License